BUDA PROPERTY MANAGEMENT
WE CAN HELP MANAGE YOUR AUSTIN RENTAL PROPERTY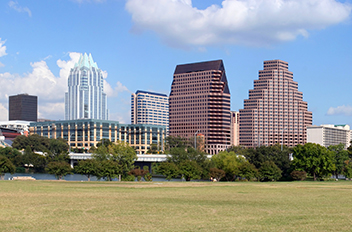 Bella Real Estate, Inc. specializes in residential property management, residential and commercial sales, and leasing in Buda, TX. Bella translated to English means Beautiful; we strive to maintain the beauty of your property by providing exceptional property management.
We work hard to ensure that your property is maintained both inside and out by only hiring professional insured contractors, leasing to qualified tenants who will take care of your property, and by visually inspecting your property.
Buda Property Management
Sleep easy at night knowing your property is being managed by Professional Property Mangers! Our exceptional Austin property management services include:
Tenant Screening (see Leasing)
Tenant Communications and Correspondence
Compliance with all State and Local Property Codes
Coordinate all Maintenance Requests
24-Hour Emergency Maintenance Service
Aggressive Rent Collection
Delinquency Notices
Eviction Representation
Lease Renewals
Security Deposit Management
Monthly Statements
Online Access for Statements and Payments
Electronic Fund Deposits
Year End Statements and 1099's
Thorough file maintenance and security of computer record
What we do as your Buda Property Manager:
Keep on top of regional, state, and federal landlord/tenant law and legislative issues facing property owners and tenants.
Track vacancy rates, vacancy factors, time-on- market, and rent values for the area, and effectively market your home with print and the Internet.
Create and maintain relationships with qualified vendors, including painters, roofers, electricians, plumbers, appliance repairmen, handymen, and more.
Provide appropriate rental applications and forms that, along with a consistent screening process, ensure the highest quality tenants while conforming to all applicable laws.
Provide a lease agreement that covers your property well, collect and account for rents, and confront tenants to enforce the terms of the lease.
Perform complete accounting for your property, to ensure a maximum return on your investment and optimum tax benefit.
INQUIRE ABOUT OUR SERVICES
512.693.4772
Sales
Buying and Selling property, residential or commercial, can be a time consuming and tedious job! Bella Real Estate, Inc. will ease you through the process by:
Working with an Experienced Sales Agent
Listing your property on the internet and the MLS
Providing a lockbox on your property so cooperating Brokers will have access
Placing a sign on the property if permitted
Providing photo tours of the property
Providing Flyers for prospective buyers
Conducting Open Houses that showcase your home in the best possible light
Leasing
Bella Real Estate, Inc. we use our skills, resources and advertising to quickly fill vacancies with high quality tenants. Our leasing services include:
Active marketing of vacant units online and in the MLS
Scheduling and showing to prospective tenants
Providing a lockbox on your property so cooperating Brokers will have access
Applications Available Online
Strict Qualification Requirements
Full Credit Report Screening
Texas Criminal Report Screening
Sex Offender Checks
Employment Verifications
Rental History Verifications
Lease Contract Negotiations
Provide Tenant with thorough Move-In Packet
If you own Buda investment property, ask yourself these questions:
Are you forced to keep up with the ever changing fair housing laws and other legislation regarding tenancy, including lead-based paint and toxic mold policies?
Are you concerned about the possibility of a tenant suing you...and winning?
Do you have to deal with the collection of rents, late payments, and bounced checks?
Do you dread confrontation with tenants, trying to convince them to take care of the property better or start paying their rent on time?
Do you cross your fingers, hoping that you won't have to deal with the move-out / advertising / move-in process that occurs between tenants?
Do you struggle with the process of advertising and showing your vacant home, interviewing tenants, taking applications, and running credit and background checks?
Do you sometimes feel that you spend all of your time collecting checks, paying vendors, and performing all of the accounting necessary on your rental?
What sets us apart from other Buda property management companies:
Personalized, attentive service with thorough communication.
Expert knowledge of the industry and local real estate market.
Experience dealing with all kinds of property and tenancy issues.
Established relationships with local services providers of all types.
Membership in HERO PM - which provides us with the most advanced technology tools to serve you well.
Frequently Asked Questions
Q: Why should I use a professional to manage my home?
A: While the reasons our clients choose professional management vary, here are some of the key reasons many people elect professional management over self-management:


We handle maintenance and emergency repairs, allowing you to sleep at night.

We enforce collection of rents and serve the proper notices upon failure to pay.

We understand and apply the correct federal, state, and local laws, keeping you and your investment out of trouble.

We know the local market, have an extensive network of contacts, and have advertising resources available to us at discounted rates. This allows us to effectively market your vacant home to prospective residents to get it filled.

After you add up the increased rent we can often command, the discounts you'll receive on advertising, and the company rate we get on repairs, you'll often make more money than if you managed the property yourself!
View All
Buda Area Information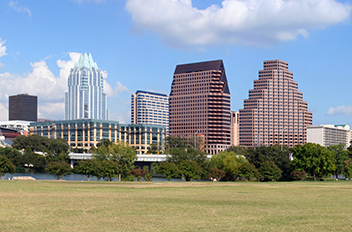 The town of Buda sprang up along the route of the International-Great Northern Railroad, which was extended from Austin to San Antonio in 1880. Buda bore the name of "Du Pre" from its birth in 1881 until the autumn of 1887, when postal officials became aware that another Texas town was also named Du Pre. According to town lore, the name Du Pre came from the postmaster of the nearby Mountain City, W. W. Haupt, who pleaded with railroad officials, "Do, pray, give us a depot." Alternate unconfirmed legends suggest that Du Pre was the name of an Austin newspaper editor who may have been instrumental in bringing the depot to the future town site, or given local topography, could borrow from the French phrase "du pre," meaning "of the meadow." Various news sources of the time also spelled the name as Dupre or Dupree. Mrs. Cornelia A. Trimble platted the town of Du Pre on April 1, 1881, releasing streets and alleys and also establishing a 150-foot wide "Reservation" between the lots and the railroad right of way. Though the reservation was the property of town citizens, the plat allowed the railroad to place buildings on the parkland, including the depot that would become the lifeblood of the town over the next few decades. The Du Pre plat followed the convention of the neighboring city of Austin, giving east-west streets the name of local trees: Ash, Elm, Live Oak and China Streets. The north-south streets were named after surrounding communities: Austin and San Marcos Streets. Trimble inherited the 550 acres nestled between Onion Creek and the International and Great Northern Railroad from her second husband, A. N. Hopkins, who according to local newspaper accounts was murdered by his friend, Theodore D. Ormsby, on July 9, 1863. On July 31, 1864 the widow married David Trimble, who at some point in the 1870s abandoned his wife. The 1881 plat includes the line, "The whereabouts of said D.A. Trimble being unknown." The lots of Du Pre were auctioned off the day after Cornelia Trimble filed the plat. A notice appeared in the April 2, 1881 morning edition of the Austin Statesman: "Du Pre – Spend Saturday, April 2, at Du Pre, on International and Great Northern Railroad, fourteen and a half miles from Austin. Great sale of lots, for business or residence. Plenty of shade and water. Bring your families and don't forget your lunch baskets. Round trip, morning train 9 A.M., back in the evening." On April 7, 1881, the San Marcos Free Press noted that "The sale of lots at DuPre last week went off right brisk, 17 having been sold at prices ranging from $60 to $100. Some farm lots across the tracks were auctioned off also." Several businesses quickly sprang up in the fledgling town, including the Carrington Hotel, which became known for serving good meals to hungry railroad travelers.

In 1883, the Chandler addition platted lots on the eastern side of the railroad tracks.

By the time Du Pre was forced to find a new name for itself, the Carrington hotel was already being referenced as "the Buda House." In the "Dupre Notes" weekly column of the Sept. 25, 1886 edition of the Hays County Times and Farmer's Journal, the author notes that "The Buda House is one of the best hotels in the state. The polite and entertaining hostess, Mrs. Carrington, meets all with a courteous welcome." According to the town's oral tradition, the name of Buda is a corruption of the Spanish word "viuda," or "widow," referencing the widows who supposedly worked as cooks at the Carrington Hotel. Others suggest that, like the town of Buda, Illinois, the name is a nod to the exiles of the failed Hungarian Revolution of 1848 who settled in the area.